Look for us at the Artisans Tent At Zoar Ohio Harvest Festival on July 28 & 29, 2018. Hours are Saturday, July 28 from 10am-5pm and Sunday, July 29, from 10am-4pm.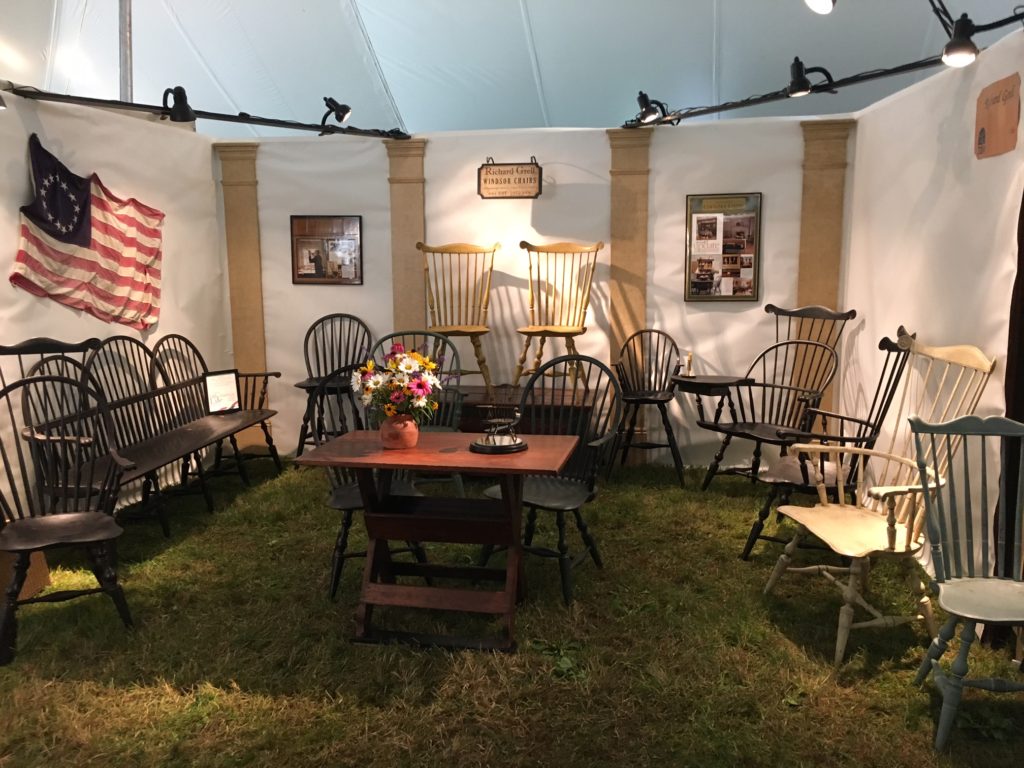 Zoar Harvest Festival in the Artisans' Tent in Zoar, Ohio.
Historic Zoar Village – 198 Main Street – Zoar, Ohio 44697 Saturday and Sunday July 29 and 30, 2017
I often display my Windsor chairs at various events and shows. Please check back for my chair showings as they are confirmed.